Have you ever thought about what's flowing your veins?
If you're a Gilmore Girls fan (Original Series not the Revival...) (or have been on social media in the last 6 months) you might be familiar with their insane love for coffee.
There have been times that I thought this would be my caffeine destiny. My high school French teacher said he couldn't give blood because it had all been replaced by coffee long ago. I thought for sure I would need the caffeine patch from Meet the Robinson's.
But as it turns out, this wasn't my fate. Somewhere over the last 7 years of marriage and 5.5 years of parenting, sleep-deprivation, hard seasons, issues to work through, behaviors to correct, meals to cook, and the laundry pile that never ends ever, I realized there could never, ever be enough caffeine for what I would face over an entire day, or heck, sometimes even in one hour of one day. And sometimes in one individual minute, amen?
Oh, don't get me wrong - I still enjoy the daily cup of coffee. Something about the smell and experience is what mornings are for. (Except right now, while I'm pregnant.) What I needed coursing through me, worse than an IV of coffee or an arm full of caffeine patches wasn't something I could brew, buy, or bargain for.
It's grace. 
Grace, the absolutely free gift from God, not because we've earned it or deserve it, but because he loves us and gives it to us freely. Grace is the love of God shown to the unlovely; the peace of God given to the restless; the unmerited favor of God.*
I blow it daily. My patience reaches its max. I fail to plan. Fail to be present. I miss the forest for the trees, quite frankly, thinking that the running of house is more important than the creating of a home.
I need to see the grace that God is giving me and rest in it, knowing that I can't earn it. On my own I will never, ever be enough. But grace...
And you know, the other people in my house mess up, too. So I don't just need grace coursing through my veins, pumping me, moving me forward.
I need to hand it out freely, like candy in a parade. Or a talk show host. (#sorrynotsorry I really wanted to use this meme again.)
Because God's extended me grace freely, I can extend it to myself freely. I can look at myself on a bad day, hard day, messy day, messed up day, I'm a mess day, and say grace.
And I can extend that grace freely to people in my house who desperately need it, need to know it's for them too, can grab a hold of it, and know that it covers them too.
Grace is what gets me through a day.
Because grace is my heartbeat. And I need this reminder throughout my day.
That it's not the coffee, or how hard I try, or anything I do at all. It's grace. So when I wear the 'Grace is my Heartbeat' t-shirt, every time I look down and around and see another mess, I also see grace.  And when I take a sip of coffee, I know it's not the coffee that makes my day better. It's the grace pumping through me.
So while I still enjoy my morning cup of coffee (or will starting again in July), I know it's not what keeps me going.
I know it's not the life-force flowing through my veins.
Grace is.
Grace is my heartbeat.
I created these products to help remind me that "grace is my heartbeat" each and every day. Check them out here.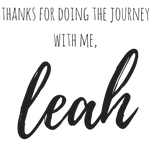 *When I looked up definitions of grace to make sure I explained it well, I used a sentence I found here.